Draw on 05 October 2022
---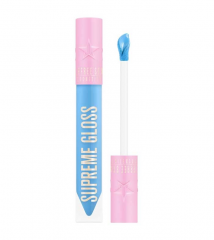 Maquilhagem
Supreme Gloss - Blue - Jeffree Star Cosmetics
8 exemplares
A pigmented lip gloss.

We present you your new Jeffree Star Cosmetics product: the Supreme gloss. This all-new non-sticky gloss formula is full of pigments that give lips an intense color in a single pass. Available in 39 shades with a delicious vanilla cupckake scent, you'll want to add all these glosses to your collection.

* Vegan
* Not tested on animals
* Non-sticky
Draw on 12 October 2022
---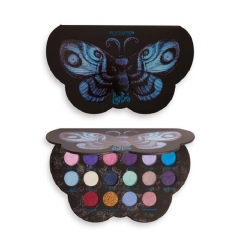 Maquilhagem
Corpse Bride X Makeup Revolution Butterfly Eyeshadow Palette - Revolution Beauty
8 exemplares
The Revolution x Corpse Bride Butterfly shadow palette is a dream. Spread your wings and let your creativity run wild with the beautiful shades of purple, pink and blue perfect to create looks for every day, makeup for weddings or Halloween transformations! Featuring butterfly prints, this palette includes DIFFERENT, a matte purple, HEART BREAK, a light iridescent pink and ETERNAL LOVE, an iridescent turquoise. The Revolution x Corpse Bride Brush set will be the perfect complement to this collection palette.

Draw on 19 October 2022
---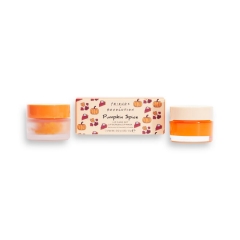 Cremes
Friends X Makeup Revolution Pumpkin Spice Lip Care Set - Revolution Beauty
8 exemplares
Ahhh in autumn... its delicious spicy smells and warm colors... Prepare your mouth for autumn freshness with the Revolution x Friends Pumpkin Spice Lip Care Set. This duo includes a mask and a lip scrub, both with the delicious taste of pumpkin and spices. The scrub removes dead skin while moisturizing and smoothing dry chapped lips. The moisturizing mask nourishes. softens and repairs chapped lips. Chewable lips! First, take a small amount of the scrub and apply to wet lips with circular movements. Rinse gently. Pat dry your lips. Then apply the mask to nourish and enhance your lips.

Draw on 26 October 2022
---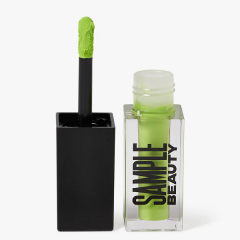 Maquilhagem
Liquid Eyeshadow - Sample Beauty
12 exemplares
Multi-use liquid eyeshadows.

Introducing you to the greatest multi-tasker in your makeup bag – the Sample Beauty Liquid Eyeshadows. These ultra-pigmented cosmetic paints are here to revolutionise your makeup routine. The soft, mousse-textured formula applies as a cream and sets as a crease-free, budge-proof, matte pigment that's packed full of colour. Available in a range of shades that can be mixed together, the liquid eyeshadows can be used as eyeshadow, liner, bases, as blush, and on the lips.

Vegan
Cruelty-free
Draw on 02 November 2022
---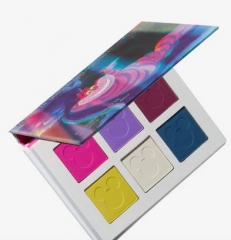 Maquilhagem
Disney Colour and Beauty Bay Mini Palette Alice In Wonderland - Beauty Bay
12 exemplares
A six-shade pressed pigment eyeshadow palette.

Prepare to be OBSESSED because Disney Colour and BEAUTY BAY is here! For the first time ever, we have gone inside Disney's classic film scenes, pulled out the colours, and transformed them into a colour collection. The Disney Colour and BEAUTY BAY Mini Palette Alice In Wonderland features six matte shades, each with BEAUTY BAY's iconic ultra-blendable, ultra-pigmented, and ultra-buildable pressed pigment formula.

* Vegan
* Cruelty free
Draw on 09 November 2022
---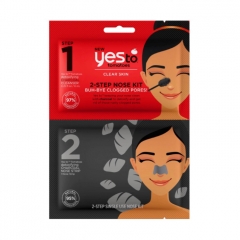 Cremes
Tomatoes 2-Step Nose Kit - yes to
8 exemplares
Step 1: Apply warm water around the nose area. Use the cotton swab to apply the cleanser (in a small packet) around the nose area to open pores. Rinse, leaving nose area wet.

Step 2: Remove the backing from the nose strip and apply, adjusting to get the perfect fit. Wait 10 minutes until dry, then gently pull the nose strip off and rinse off any residue. See ya photo filter, you're no longer needed!
Draw on 16 November 2022
---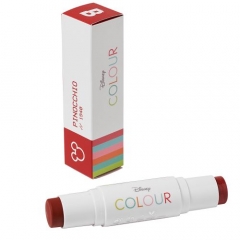 Maquilhagem
Disney Colour and BEAUTY BAY Lip & Cheek Duo Pinocchio Shorts - Beauty Bay
8 exemplares
A duo of versatile colors with matte and shiny finishes.

Color is coming into your life! For the very first time, Disney Colour and BEAUTY BAY immersed themselves in the scenes of Disney's classic films, extracted the colors and transformed them into a collection of colors. The duo lips and cheeks of Disney Colour and BEAUTY BAY are versatile face sticks designed to add an ultra-pigmented color veil on the lips and cheeks. These double-ended sticks have a matte formula that goes from cream to powder and a shiny balm that can be applied directly to the skin, layered in layers and faded to instantly trim the skin with a veil of color.

* Vegan
* Not tested on animals