Draw on 01 June 2022
---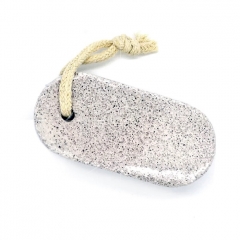 Cura del corpo
Pumice - Beauty Care
16 prodotti
The pumice stone allows you to remove dead skin. As you use it, your skin is softer.
To be used on damp skin, by light rubbing, on all dry parts of the body!
Draw on 08 June 2022
---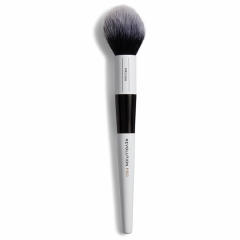 Make-up
Pointed Fluffy Brush - Revolution Pro
8 prodotti
Create a flawless base with the Revolution Pro 250 Pointed Fluffy Brush. Arranged in a dome, the super-soft synthetic bristles glide effortlessly over the skin, large in shape to pick up and blend plenty of product. Designed for use with liquid and cream products, this is the ideal foundation brush, helping you to cover large areas quickly but precisely. The ergonomically shaped handle sits comfortably in the hand, letting you achieve professional results with ease. With a monochrome design, this beautiful brush will soon have a firm place in your makeup bag. Unlock your creativity and elevate any look with this essential tool.

Vegan. Cruelty-free.
Draw on 15 June 2022
---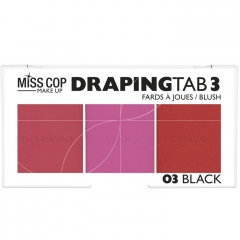 Make-up
Palette blush Draping tab 03 Black - MISS COP
8 prodotti
An essential palette containing ultra-pigmented radiant color combination to sculpt, enhance and illuminate the face. A soft and silky texture for an easy and effective application.
Draw on 22 June 2022
---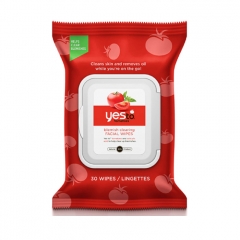 Cura del corpo
Tomatoes Blemish Clearing Facial Wipes - yes to
11 prodotti
Reveal a flawless complexion with the Yes To Tomatoes Blemish Clearing Facial Wipes. Concentrated with tomatoes, the pre-moistened wipes boast antioxidant and anti-inflammatory benefits, which aid in protecting against environmental aggressors that are able to clog pores and cause breakouts. Tomatoes also contain fruit acids that help to control oil production at the skin's surface.
Containing blemish-fighting Salicylic acid, the face wipes work to eliminate surface skin cells and open the pores. This helps to break down any blackheads and other types of acne, leaving skin visibly clean and clear, free from breakouts.
Free from parabens, SLS and Silicones. Cruelty-free.
Draw on 29 June 2022
---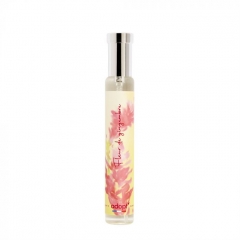 Make-up
ginger flower - Adopt
8 prodotti
Fresh and tangy: this ginger flower has a knack for boosting the look! Bright and dazzling, it matches perfectly with girls as punchy as it is.
Draw on 06 July 2022
---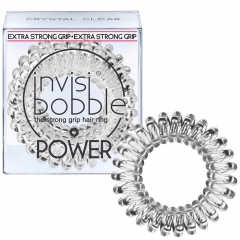 Cura del corpo
Elastico resistente per capelli (Confezione da 3) - Trasparente - Invisibobble
12 prodotti
Perfetto per gli allenamenti o le attività sportive, l'elastico resistente per capelli invisibobble trattiene i capelli indisciplinati e difficili da domare in posizione, senza l'uso di mollette o forcine.
La sua comodissima, intensa forma a spirale, divertente e funzionale, evita mal di testa e nodi; inoltre, il suo design igienico, inaffondabile, e la superficie liscia mantiene l'elastico asciutto anche quando è indossato al polso.
Può essere utilizzato sui capelli bagnati o asciutti, senza creare nodi, rotture o grovigli.
Anallergico.
Include 3 elastici per capelli.
Includes 3 x hair ties.
Draw on 13 July 2022
---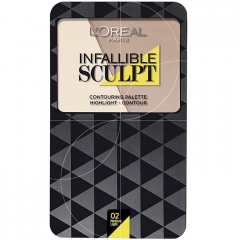 Make-up
Indefectible sculpt Palette Contouring 02 medium Light - L'Oréal
8 prodotti
Democratized by the biggest stars, contouring is a cosmetic technique that allows you to sculpt your face. Based on the natural contours of the face, contouring consists of playing on the optical illusions of chiaroscuro to emphasize and reshape the face.
Alternate illuminator and tan depending on the areas of your face to reduce certain imperfections and highlight your assets.
Your complexion will be warmed and luminous, your face sculpted ...
Draw on 20 July 2022
---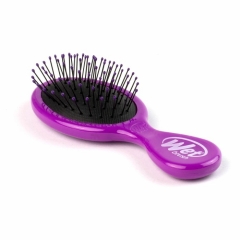 Cura del corpo
Mini Detangler Brush - Purple - WetBrush
8 prodotti
Comb through tangled lengths swiftly and easily with the WetBrush Mini Detangler Brush. Arriving in a bright shade of purple, this mini hairbrush features dual-textured bristles that help to ease out knots as they glide smoothly through your mane.

The brush is designed to be kind to the hair, working to preserve strands against potential damage such as split ends and breakages. Eliminating the need to tug or drag at your lengths, this product utilises soft IntelliFlex® bristles that are ultra-gentle on the hair, unravelling tangles like a dream without any harsh yanking at the scalp.

The travel-friendly hairbrush arrives in a compact mini size, meaning it is perfect for styling or taming locks while you're on-the-move. Its smaller design is also ideal for children, allowing them to tackle their own tresses gently and effectively. Expect a smooth, glossy and tangle-free finish.