Draw on 13 Mai 2021
---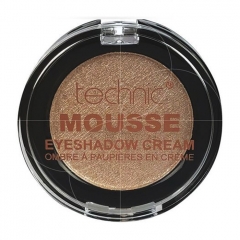 Makeup
Cream Eyeshadow - Blondie - Technic
16 Products Available
This scintillating eyeshadow cream is a fabulous new formula that will give your lids an exciting boost of pre-summer warmth and brilliance!
Draw on 20 Mai 2021
---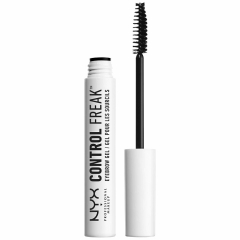 Makeup
Control Freak Eye Brow Gel - Clear - NYX
16 Products Available
Lock your brows in place with the NYX Professional Makeup Control Freak Eyebrow Gel, a clear brow gel that tames and controls hairs for all day perfection.

With a unique, non-sticky formula, the clear gel glides effortlessly onto brows, applying well over powder and pencil eyebrow formulas to seal in colour and shape. Helping to lock brows in place, the gel will groom and smooth for a preened, polished finish. The gel feels comfortable worn all day, and will prevent brows from budging for a flawless makeup look.

The versatile product also doubles as a clear mascara to enhance natural curl and separate your eyelashes.
Draw on 27 Mai 2021
---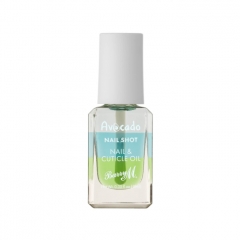 Makeup
Nail Shot Nail & Cuticle Oil - Avocado - Barry M Cosmetics
24 Products Available
Give your nails a nourishing treat with the Barry M Cosmetics Nail Shot Nail & Cuticle Oil – Avocado. Enriched with Sweet Almond and Avocado oils as well as Glycerine, your cuticles and nails will look and feel healthier. The ideal companion to a manicure, or use alone for a natural shine. Finished with a minty scent to refresh the senses.

Suitable for vegans.
Draw on 03 June 2021
---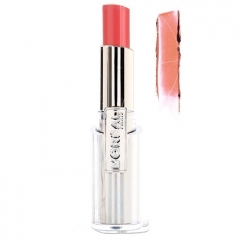 Makeup
Caresse Lipsticks - 301 Dating Coral - L'Oréal
24 Products Available
Dont just stroke your lips, Caresse them. Lips say yes to this Caresse. A flutter of kissably soft light-weight feeling colour. Its delicate texture glides onto lips creating a veil of colour with a luminous shine. Weightless sensation. Luminous and fresh colour. Meltingly soft application.
Draw on 10 June 2021
---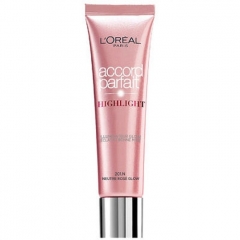 Makeup
Perfect Match Liquid Highlighter - 201.N Eclat Rosé - 30 ml - L'Oréal
16 Products Available
Innovation: a luminous formula and an ultra-light texture that merges with the skin, discover the perfect match highlight, a real complexion illuminator that boosts the skin's natural radiance.

Result: a glowy complexion and a made-to-measure healthy glow.

Non-comedogenic.