Draw on 29 July 2021
---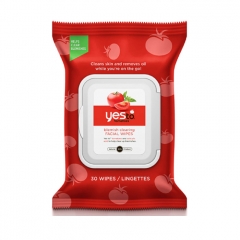 Beauty Products
Tomatoes Blemish Clearing Facial Wipes - yes to
24 Products Available
Reveal a flawless complexion with the Yes To Tomatoes Blemish Clearing Facial Wipes. Concentrated with tomatoes, the pre-moistened wipes boast antioxidant and anti-inflammatory benefits, which aid in protecting against environmental aggressors that are able to clog pores and cause breakouts. Tomatoes also contain fruit acids that help to control oil production at the skin's surface.
Containing blemish-fighting Salicylic acid, the face wipes work to eliminate surface skin cells and open the pores. This helps to break down any blackheads and other types of acne, leaving skin visibly clean and clear, free from breakouts.
Free from parabens, SLS and Silicones. Cruelty-free.
Draw on 05 August 2021
---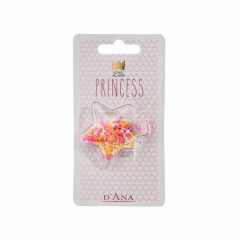 Makeup
Little Princess- Star Hair Clip - D'ANA
24 Products Available
Star decorated bar with small bows sequins. It is worn on the side to hold a lock, and finish a hairstyle!
Draw on 12 August 2021
---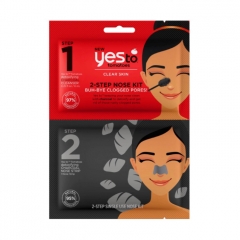 Beauty Products
Tomatoes 2-Step Nose Kit - yes to
24 Products Available
Step 1: Apply warm water around the nose area. Use the cotton swab to apply the cleanser (in a small packet) around the nose area to open pores. Rinse, leaving nose area wet.

Step 2: Remove the backing from the nose strip and apply, adjusting to get the perfect fit. Wait 10 minutes until dry, then gently pull the nose strip off and rinse off any residue. See ya photo filter, you're no longer needed!
Draw on 19 August 2021
---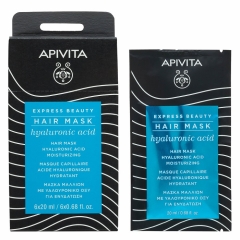 Beauty Products
Express Moisturizing Hair Mask - Hyaluronic Acid 20ml - Apivita
16 Products Available
Deeply condition locks with the APIVITA Express Moisturizing Hair Mask; an intensively moisturising hair mask that protects from split ends and further damage, reduces hair frizz and leaves hair extremely smooth and elastic.

Enriched with Hyaluronic Acid, organic Aloe Vera, Thyme, Honey and Oat proteins that work in synergy to restore humidity levels in the interior of the hair shaft, the mask offers intensive, in-depth hydration whilst a blend of Jojoba and Olive oils infuse locks with valuable lipids. Powered by the brand's patented APISHIELD HS Complex – an exclusive herbal blend that protects the scalp bioflora and strengthens hair defense against harmful aggressors – the reparative mask restores smoothness and optimum scalp health. Fortified with an alluring fragrance of Geranium and Rose to uplift and awaken the senses.
Draw on 26 August 2021
---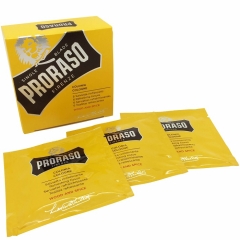 Beauty Products
Refreshing Tissues - Wood and Spice (Pack of 6) - Proraso
8 Products Available
Instantly invigorate the skin with Proraso Refreshing Tissues in Wood and Spice. Helping to cool and calm the complexion, the cologne wipes use notes of Rose, Cumin and Vanilla to delicately infuse the skin and uplift the senses. Simply dab the beard or face for instant refreshment.

Free from parabens, phthalates, silicones, mineral oil and SLS. Cruelty-free.
Draw on 02 September 2021
---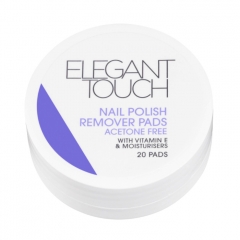 Beauty Products
Nail Polish Remover Pads - Elegant Touch
24 Products Available
Elegant Touch Nail Polish Remover Pads allow you to quickly, easily and effectively remove nail varnish on-the-go.

Perfect when you're in a rush, the handbag-friendly pads are acetone-free and sweep effortlessly over nails to remove any trace of nail colour. Infused with moisturisers and Vitamin E, the nail varnish-removing pads will leave nails feeling clean and nourished while encouraging a healthy-looking nail.
Draw on 09 September 2021
---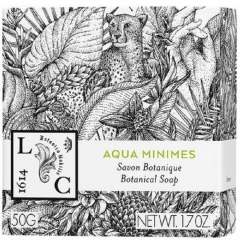 Beauty Products
Botanical Aqua Minimes Soap - Le Couvent des Minimes
8 Products Available
Refresh and revitalise skin with Le Couvent des Minimes Aqua Minimes Botanical Soap, a cleansing formula infused with an uplifting scent. Effortlessly melting away dirt, excess oil and impurities whilst providing deep hydration below the skin surface, the soap uses a woody citrus fragrance to boost the mood and stimulate the senses. Expect silky-soft and reinvigorated results.
Draw on 16 September 2021
---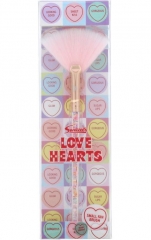 Makeup
Cheek and highlight brush - Love Hearts
16 Products Available
Our fabulous Love Hearts Fan Brush is a match made in heaven with powder cheek & highlight products.