Draw on 04 February 2021
---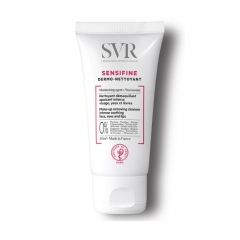 Beauty Products
Sensifine Cream Cleanser - SVR Laboratoires
24 Products Available
Clarify your complexion with SVR Laboratoires SENSIFINE Dermo Nettoyant Cleanser; a fresh gel-cream developed specifically for intolerant and sensitive skin.

Fortified with just nine ingredients, the gentle, no-rinse formula effectively eliminates dirt, makeup and impurities without over-drying or uncomfortable tightness. Ideal for the face, eyes and lips, your skin will be left feeling calmed, soothed and hydrated in one simple step.

Suitable for contact lens wearers.

Tested under dermatological and ophthalmological control.

Free from parabens, preservatives, alcohol, silicone and mineral oil.

Made in France.
Draw on 11 February 2021
---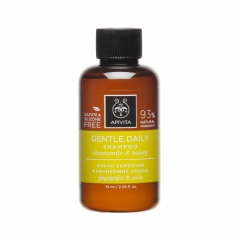 Makeup
Gentle Daily Shampoo - Chamomile & Honey - Apivita
20 Products Available
Cleanse locks with the travel-sized APIVITA Holistic Hair Care Gentle Daily Shampoo; a hydrating shampoo gentle enough for daily use that provides sulphate-free cleansing and protection from irritations. Boasting a 93% natural formulation, the shampoo is powered by the brand's APISHIELD HS Complex – an exclusive herbal blend that protects the scalp bioflora and strengthens hair defense against harmful aggressors. Greek Chamomile and Calendula offers protection from daily stressors, organic Honey and Panthenol smooths hair's follicles and boosts elasticity and an uplifiting fragrance of Lavender and Geranium essential oils invigorate the scalp and lighten your mood.

Dermatologically-tested.

Free from parabens, silicones, mineral oil, ethanolamines, phthalates, PCM and NM.
Draw on 18 February 2021
---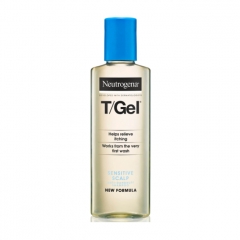 Beauty Products
T/Gel for Sensitive Scalp - Neutrogena
25 Products Available
Combat unwanted dandruff with the Neutrogena T/Gel for Sensitive Scalp; an anti-dandruff shampoo that effectively cleanses and refreshes hair whilst providing instant relief to reactive scalps.

Developed specifically for dry, tight and irritated scalps that can be aggravated by the environmental triggers like fluctuating climates, pollutants and stress, the targeted formula expertly eliminates dirt and impurities without stripping the scalp or hair of natural and essential oils. Harnessing the powers of Salicylic Acid, it addresses flakes in hair, splitting them into smaller pieces that are effortlessly rinsed away during shampooing.

Complete with a refreshing fragrance, the shampoo alleviates easily-irritated scalps to reveal healthy looking hair that is touchably soft and flake-free.

Dermatologist tested.
Draw on 25 February 2021
---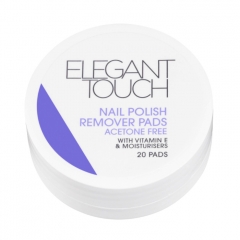 Beauty Products
Nail Polish Remover Pads - Elegant Touch
24 Products Available
Elegant Touch Nail Polish Remover Pads allow you to quickly, easily and effectively remove nail varnish on-the-go.

Perfect when you're in a rush, the handbag-friendly pads are acetone-free and sweep effortlessly over nails to remove any trace of nail colour. Infused with moisturisers and Vitamin E, the nail varnish-removing pads will leave nails feeling clean and nourished while encouraging a healthy-looking nail.
Draw on 04 March 2021
---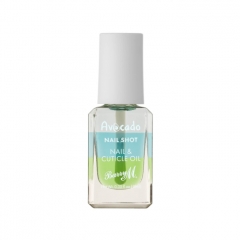 Makeup
Nail Shot Nail & Cuticle Oil - Avocado - Barry M Cosmetics
24 Products Available
Give your nails a nourishing treat with the Barry M Cosmetics Nail Shot Nail & Cuticle Oil – Avocado. Enriched with Sweet Almond and Avocado oils as well as Glycerine, your cuticles and nails will look and feel healthier. The ideal companion to a manicure, or use alone for a natural shine. Finished with a minty scent to refresh the senses.

Suitable for vegans.
Draw on 11 March 2021
---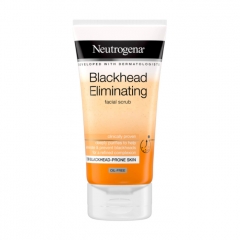 Makeup
Blackhead Eliminating Facial Scrub - Neutrogena
24 Products Available
Keep your skin smooth and clear with the Neutrogena Blackhead Eliminating Facial Scrub. Naturally derived Cellulose exfoliators penetrate deeply into the pores, helping to dislodge dirt and grime that could potentially lead to breakouts of blackheads. Daily use can eventually minimise the appearance of pores, while a gentle formula means that, unlike most facial scrubs, it is not too harsh on your skin. Perfect for use on oily or combination skin, as the nourishing solution does not leave your face feeling dry or tight.
Draw on 18 March 2021
---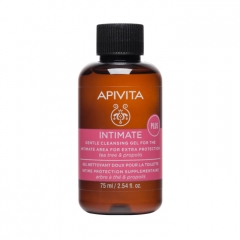 Beauty Products
Gentle Cleansing Gel for the Intimate Area - Apivita
25 Products Available
Feel fresh and fabulous with the APIVITA Gentle Cleansing Gel for the Intimate Area for Extra Protection. Specially designed and gynecologically tested, this wash cleans the intimate area without interfering with its natural pH levels. Providing extra protection from minor irritation, the innovative formula minimises itching, restoring the natural equilibrium of your special area.

Enriched with Organic Tea Tree Oil and a blend of naturally occurring amino acids, the formula has an antibacterial effect, preventing the growth of pathogenic microorganisms while protecting the area's natural flora. Also infused with Bioactive Aloe, Chamomile and Panthenol, the wash has an anti-inflammatory effect, cooling irritation.

Refreshing your intimate area, this formula provides comfort and is ideal for the hotter months when microorganisms thrive. Suitable for daily use, this innovative blend only includes the essential ingredients, keeping your most delicate area clean and comfortable.

Gynecologically tested.

Free from alcohol, parabens and phthalates.

Suitable for pregnant women.